The Japanese Senninbari, or One-Thousand stitch amulet of protection, evolved in its form over time. During the Russo-Japanese War (1904-1905), the practice of making one-thousand stitch items as belts became a popular fad.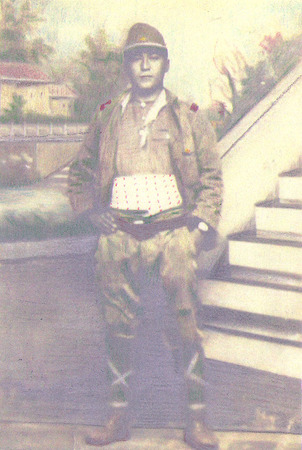 According to custom and lore, only women were allowed to make the senninbari, and they devoted much time and effort acquiring the stitches in order to insure that their relative in the military was protected by it. It was understood that as each knot was added to the cloth there would be a resultant compounding of good luck imparted to the wearer.

In addition, some believed that by wearing it, the owner could be protected from harm in battle. At the time of World War Two, the most common form of senninbari was the one-thousand stitch belt.

Worn tucked into the waistband or tied around the waist, the senninbari belt was seen in other forms as well including: simple square pieces of cloth covered with 1000 knots, stitch caps, vests, shirts, and flags.